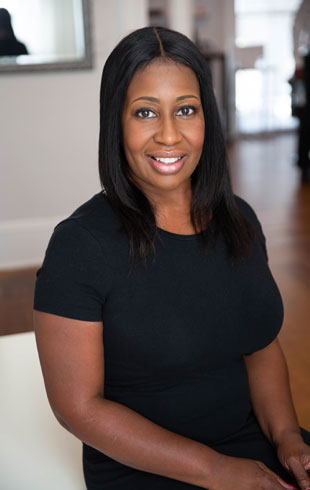 Tonia Williams is a passionate and dedicated realtor with a heart for helping others. Born and raised in the vibrant city of Jacksonville, Florida, she has deep roots in the community. As a single mother of two wonderful boys, she understands the importance of finding a comfortable and secure home for families.
Tonia's educational journey began at Florida State Community College in Jacksonville, where she pursued her studies in early childhood care education. Recognizing the significance of providing a nurturing and supportive environment for young children, she went on to establish her own child care center. For an impressive span of 15 years, Tonia successfully managed her center, positively impacting the lives of countless children and families.
In 2018, driven by her desire to expand her horizons and help families in a different capacity, Tonia made the exciting transition to the real estate industry. With her background in education, she possesses excellent communication skills, a keen attention to detail, and a deep understanding of her clients' needs. Tonia's genuine care and dedication to her clients make her an exceptional realtor, as she guides them through the process of buying or selling their homes with patience and expertise.
Beyond her professional life, Tonia values the importance of family and cherishes the time spent with her loved ones. When she's not working diligently to assist her clients, she can be found enjoying quality moments with her family and friends. Tonia's love for her hometown extends to supporting the Jacksonville Jaguars, her favorite home team. Watching their games or curling up with a good movie are among her favorite pastimes.
Tonia is not only a realtor but also a person committed to making a positive impact in her community. She volunteers her time and resources to various local organizations, focusing on initiatives that support single parents and children in need. Tonia believes that helping others is a fundamental aspect of her life's purpose.
If you're seeking a caring and dedicated realtor who understands the significance of finding a comfortable and secure home for your family, Tonia Williams is the trusted professional who will guide you through your real estate journey with expertise and genuine care.